The European Project Space at PROFES 2019 provides an opportunity for researchers involved in ongoing and/or recently completed research projects (national, European and international) related to the topics of the conference to present their projects and disseminate the objectives, deliverables, or outcome.
We have taken this opportunity and today IMPRESS will be presented in Barcelona.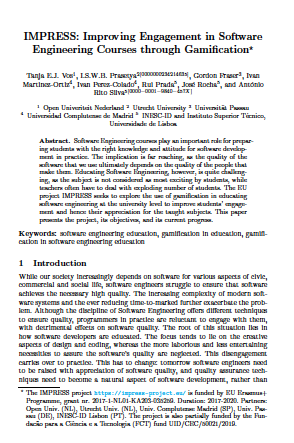 The paper can be found here.